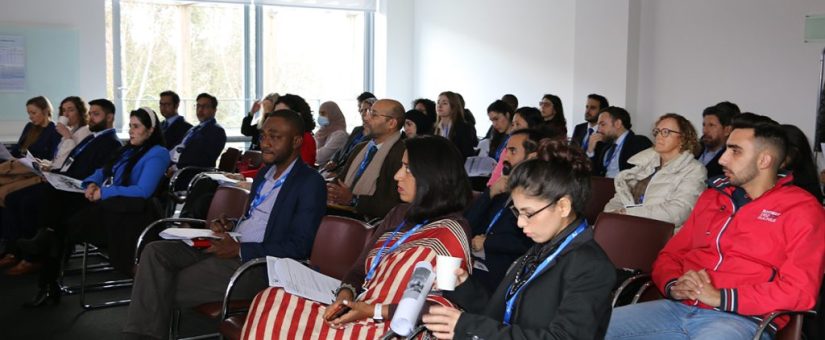 Posted by SEOAD
On October 15, 2023
0 Comments
In the dynamic world of management, staying ahead requires continuous learning and networking. That's where the International Conference on Management comes into play. Whether you're an academic enthusiast, a seasoned professional, or an aspiring researcher, this conference offers a world of opportunity.
ICARBME 2024: Beyond a Typical Event
The 8th International Conference on Applied Research in Management, Business, and Economics (ICARBME 2024) is more than your average conference. It's a global hub of knowledge, fostering cross-border learning and collaboration. It's a space to gain inspiration, nurture creativity, and share experiences.
Why Choose ICARBME 2024?
ICARBME 2024 is not just an opportunity to exchange ideas with global scholars and researchers; it's a gateway to publishing in esteemed academic journals. Your participation can give your career a significant boost.
What's on the Agenda at ICARBME 2024?
ICARBME 2024 offers various presentation formats:
Oral Presentations: Share your work, gain exposure, and receive valuable feedback.
Poster Presentations: Visualize your findings effectively.
Virtual Participation: Overcome geographical barriers and be part of a global community.
Attend as a Listener: Engage in insightful discussions without presenting.
Mark Your Calendar: Important Dates
Keep these crucial dates in mind:
Paper Submission: June 7, 2024
Early Bird Registration: December 18, 2023
Early Registration: March 18, 2024
Late Registration: June 18, 2024
Conference Dates: June 28–30, 2024
Exploring Fascinating Themes and Topics
ICARBME 2024 welcomes submissions on Management, Business, Finance, and Economics, among other related subjects. Our Scientific Committee values original, unpublished research.
Amsterdam Awaits
While ICARBME 2024 primarily focuses on academic growth, Amsterdam, the host city, offers a rich cultural tapestry and picturesque scenery to explore.
Venue:
Publication Opportunities:
Accepted papers receive ISBNs, and full papers have the chance to feature in indexed international journals.
Join us at ICARBME 2024 for an enriching academic adventure, and don't miss the opportunity to discover Amsterdam's charm. We eagerly await your presence at this exceptional event!