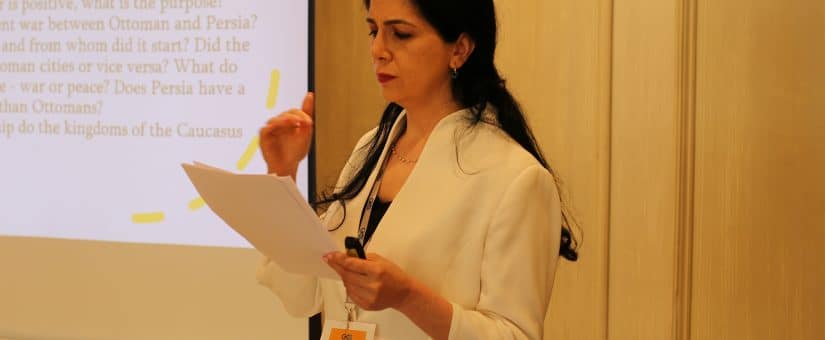 Posted by SEOAD
On October 16, 2023
0 Comments
Welcome to the World Conference on Management, Business, and Finance (WORLDMBF) 2023. This premier conference gathers scholars, researchers, and professionals from around the world to explore the latest trends, innovations, and challenges in management, business, and finance. At the 2023 Management Conference, you'll share your research, insights, and experiences, learn from experts, and spark new ideas.
Dynamic Evolution
The business and management landscape constantly evolves. Management Conferences 2023 are your guide to staying current with the latest trends, technologies, and best practices in these fields.
Vibrant Dubai
The 2023 Management Conference will take place in Dubai, UAE, a vibrant hub for business and finance. Explore diverse culture and modern amenities. Expect two days filled with engaging discussions, networking, and learning in an international setting. The conference features keynote speeches, panel discussions, paper presentations, and poster sessions, covering a wide range of management, business, and finance topics.
Who Attends?
Our conference brings together academics, researchers, practitioners, policymakers, and students from around the world. It's a unique opportunity for professionals in the private and public sectors to learn about the latest developments and trends in management, business, and finance, connect with experts, share research, and gain valuable feedback.
Stay Informed
Mark your calendars and track essential deadlines, including the paper submission deadline, early bird and early registration deadlines. Missing these dates could mean missed opportunities to participate in the conference.
Key Dates of Management Conference 2023
Abstract Submission Deadline: November 24, 2023
Abstract Acceptance Notification: Within 7 to 14 Days
Full Paper Submission (Optional*): About 3 weeks after the conference
Registration Deadline: December 1, 2023
Conference Dates: December 7 – 8, 2023
Following the conference's conclusion, authors of accepted abstracts who've completed their registration can submit their full papers for publication in Conference Proceedings, peer-reviewed journals, or as a Monograph. Comprehensive instructions and submission guidelines will be emailed within a few weeks after the conference.
Select Your Mode
The Management Conference offers various modes of attendance and presentation, each with unique benefits. Choose the one that best suits your needs and preferences:
Oral presentations
Online presentations
Poster presentations
Listener
Themes and Topics
The Management Conference invites papers on a wide range of topics related to management, business, and finance, including:
Accounting and Financial Management
Marketing and Sales Management
Human Resource Management
Operations and Supply Chain Management
Entrepreneurship and Innovation
Corporate Social Responsibility
International Business and Trade
Publication Opportunities
Registered and accepted papers will be published in the conference proceedings. Additionally, the conference is partnered with several indexed journals and a monograph publisher to offer publication opportunities to registered authors after the conference.
Visa Support
Obtaining a visa can be complex and time-consuming. The 2023 Management Conference provides invitation letters to registered attendees to support their visa application process. Request an invitation letter after completing your registration to streamline your visa application.
Explore Dubai
Dubai is a vibrant city with many attractions to explore, from world-class shopping and dining to cultural landmarks and natural wonders. It's a thriving business and finance hub, attracting professionals from around the world. Immerse yourself in the city's rich culture and experience all that Dubai has to offer.
Venue
Radisson Blu Hotel, Dubai Media City Address: P.O. Box 211723 Dubai, United Arab Emirates
Join us in Dubai, December 7-8, 2023, for the Management Conference that will shape the future of business, finance, and management. Don't miss this transformative event!